Defend Your Home Against Wildfire
Sun FireDefense is one of the only companies to provide products and services that saved structures in California's
deadly Skirball and Woolsey fires.
About Sun FireDefense
Wildfire Preparedness
Consultation

Hardening
Your Home
Utility Infrastructure
Defense
SUN FireDefense is a revolutionary provider of advanced fire-retardant products, the line was inspired by and engineered in partnership with some of the most influential experts and institutions in aerospace, fire prevention and electric power generation. Sun FireDefense delivers long-lasting, high-temperature fire protection that inhibits the ignition and spread of fire for years (versus minutes or hours), with one application.
On average, over 60,000 wildfires burn up
to 10 million acres in the U.S. each year.
In 2017 alone, California had over $180 billion in losses due to wildfires.
Over the coming decades, western and northern North America is projected to have a major escalation in wildfire activity —
five or more times the current levels — in total wildfire area burned.
Heat
The surface of the sun is roughly 10,000 degrees F and wildfire burns at roughly 1,400 degrees F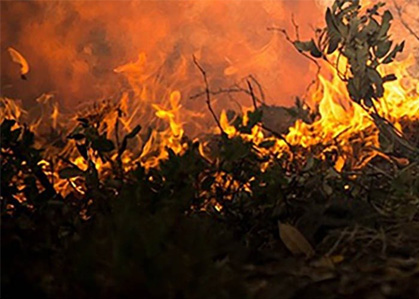 Embers
Destroy the majority of
homes during wildfire
event.
Fire Season
Longer than ever before;
now year-round in many
areas.
From Inside
In the event of a wildfire,
most homes actually burn
from the inside.
Fireproof Your Home
Take the first step by requesting your free consultation.
© Copyright 2023. All Rights Reserved.